Special New Member Intro Offer
First timer's can experience unlimited classes for 1 week for the price of just one class!
FIT9 features 4 different workout classes designed to give you variety in your workout and a total body burn.
Many of our FIT9 members take a variety of classes 2 to 4x a week. That's why we're encouraging you to try as many classes as possible during this week long trial.
We challenge you to try all 4 class types. Think you're up for it?
Feel free to call or text with any questions 404-310-2965
---
Our Classes
FIT9 has 4 different class types offered several times throughout the week! Take 2 to 4 classes per week to achieve maximum results and never get bored.
We have balanced the weekly schedule so that you can take a variety of classes throughout the week during your desired time slot.
No matter which class you take, you are guaranteed to get the BEST 48-minute workout in Atlanta.
Class time slots start as early as 5:30AM and go as late as 6:30PM each week. Download the FIT9 app to reserve your spot in class!
---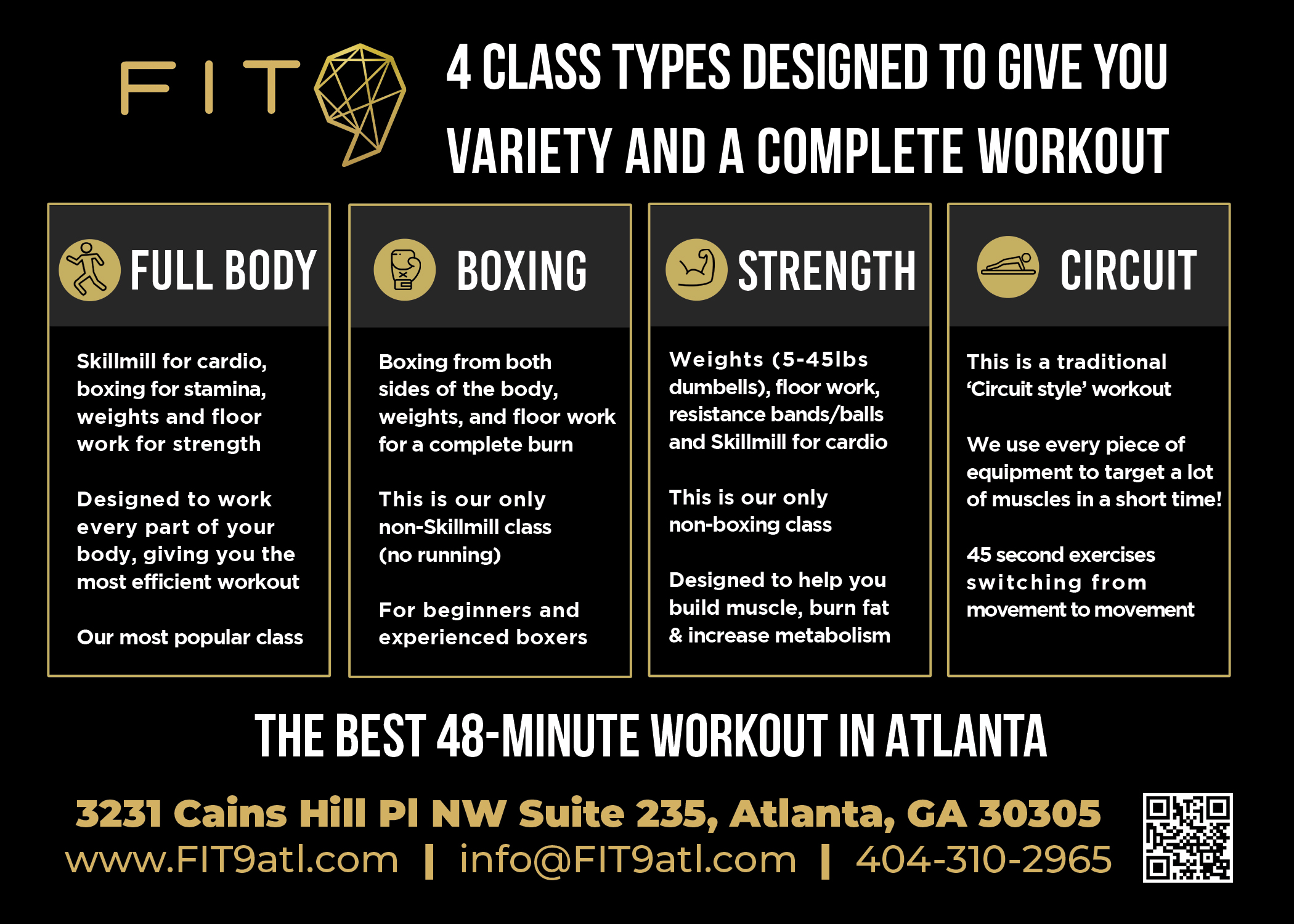 Take a Tour of FIT9
FIT9's studio is convenient, clean, and friendly! Curious about what to do when you sign up? Take a tour with Founder and Owner Jeff Toney.
---